When a song is awesome and you want to drink a new beer with it. Not necessarily a review pairing, just a new song and a new beer for you to check out.
Terrible Roars is the side project from Ross of The Raven and The Wool, one of my favorite Connecticut bands. He released this new track recently and I love it. Where The Raven and The Wool has more folk and bluegrass vibes, Terrible Roars takes a page out of the book of pop sensibility.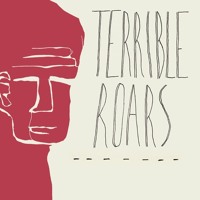 I tried the Hefeweizen from the Gilded Otter Brewing Company in New Paltz, NY.
First of all, I love the smiling otter on the label. The beer is clean and tasty, pours a bright golden color with a light, white head. I tasted it from a growler after a long day of moving and it was perfectly refreshing. Crisp, wheat-y, with some light lemon citrus notes. Summery and lovely. I have not yet been to their brewpub but definitely plan on making a trip out there soon!