It's that time of year again… Time to start drinking beers brewed with crazy spices, winter fruit, and holiday deliciousness. I'd like to review a holiday album in its entirety, but to be honest, there aren't really any that I like enough. There are however a lot of songs that I like to listen to around Christmas. So here are a trio of them, paired with some holiday beers that I've enjoyed so far this year.
2xmas– Southern Tier Brewing Company
One of my favorite brewing companies, Southern Tier doesn't disappoint for their holiday offerings. This beer pours a gorgeous reddish amber with a light, thin head. Lots of spice notes, and some frutiness- it's brewed with figs and orange peels.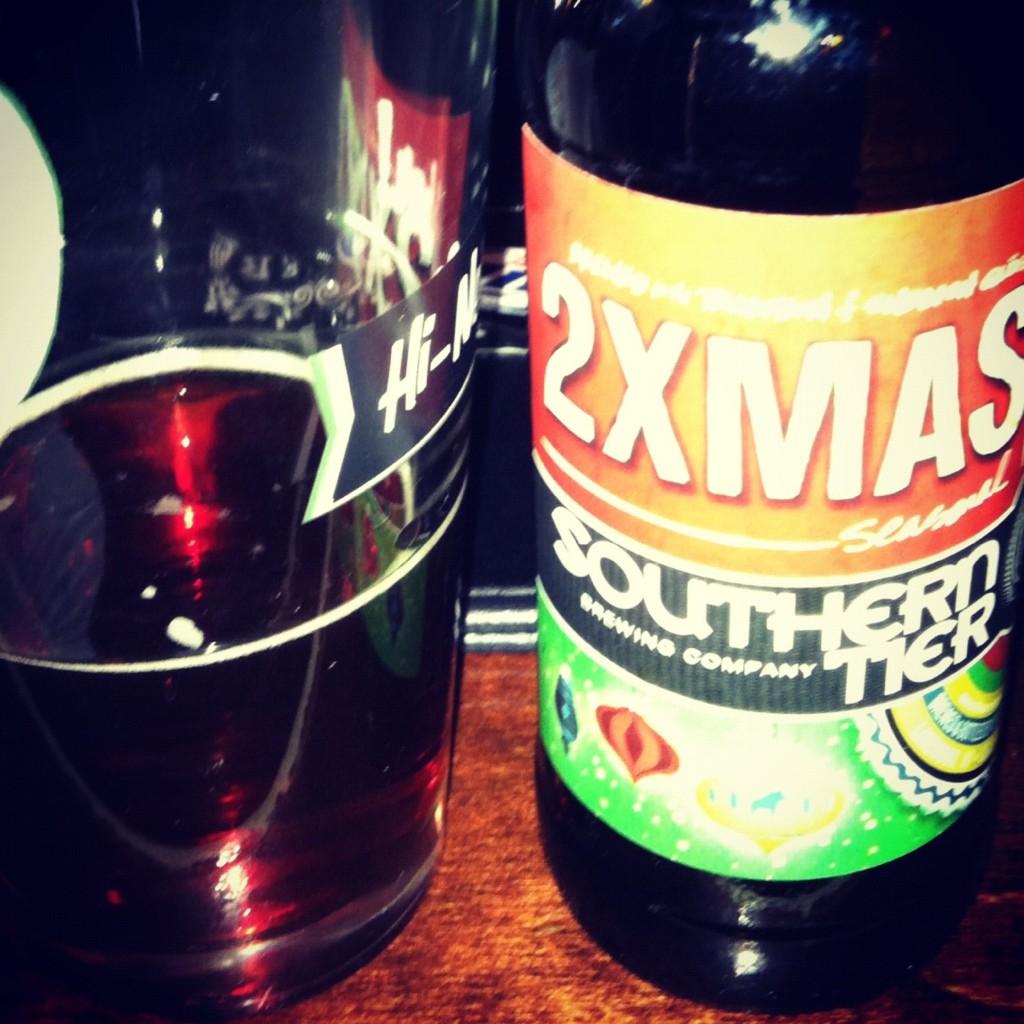 The Flaming Lips "Christmas At The Zoo"- from Clouds Taste Metallic (1995)
I'm pairing this one with an original holiday jam from the Flaming Lips. There's a lot going on with this beer, with some really unique, maybe offbeat flavors. It deserves to be drank with a Christmas record that's has these same qualities. Weird but awesome.
Anchor Steam Christmas Ale 2012
One tradition I've really enjoyed is trying each year's batch of Christmas Ale from Anchor Steam. This beer was first brewed in 1975, and is a little different every year. This year I get lots of pine notes on the finish, as well as nutmeg and some cinnamon. It's a super dark pour, but it's not heavy like a stout.
Tom Waits "Christmas Card From A Hooker In Minneapolis" from Blue Valentine (1978)
I have my own holiday traditions. Making lots of Polish food, cutting down a live Christmas tree, and listening to Tom Waits! This isn't even really a Christmas song, and it's kind of a depressing song. I was suggested to play it on my radio show a few years ago and I've listened to it every Christmas since. Maybe it's because I share a birthday with Mr. Waits, but either way, it's another tradition of mine.
Winter Lager– Samuel Adams Brewing Company
I actually like a lot of Sam Adams brews. They're accessible, inexpensive, and easy to get in mass quantities for holiday parties. This year's winter lager is dark, nutty, and spicy. However, it's not incredibly heavy and you can definitely have more than one without it being overpowering.
Henry Rollins "Twas The Night Before Christmas" from the Lump Of Coal compilation (1991)
Sometimes you need contrast in life. So I'm going to pair the totally easy to drink, easy to find Sam Winter with Henry Rollins reading "The Night Before Christmas", which is somewhat difficult to listen to. It's basically Henry Rollins celebrating Christmas with the nuclear apocalypse in the background. It's downright terrifying. This is the last track on this great compilation that came out on Dead Line Records in 1991. I was given a copy while working at my college's radio station and I highly encourage everyone to give it a listen. Lots of very weirdly done Christmas songs, if this one doesn't tell you that already.